3M™ Scott™ Vision C5 Facepiece with Radio Direct Interface.
See more. Hear what matters. Breathe easier.
Designed using a platform approach, the Vision C5 Facepiece incorporates the latest technology to enhance situational intelligence, while delivering a customizable solution to meet the changing needs of today's firefighter.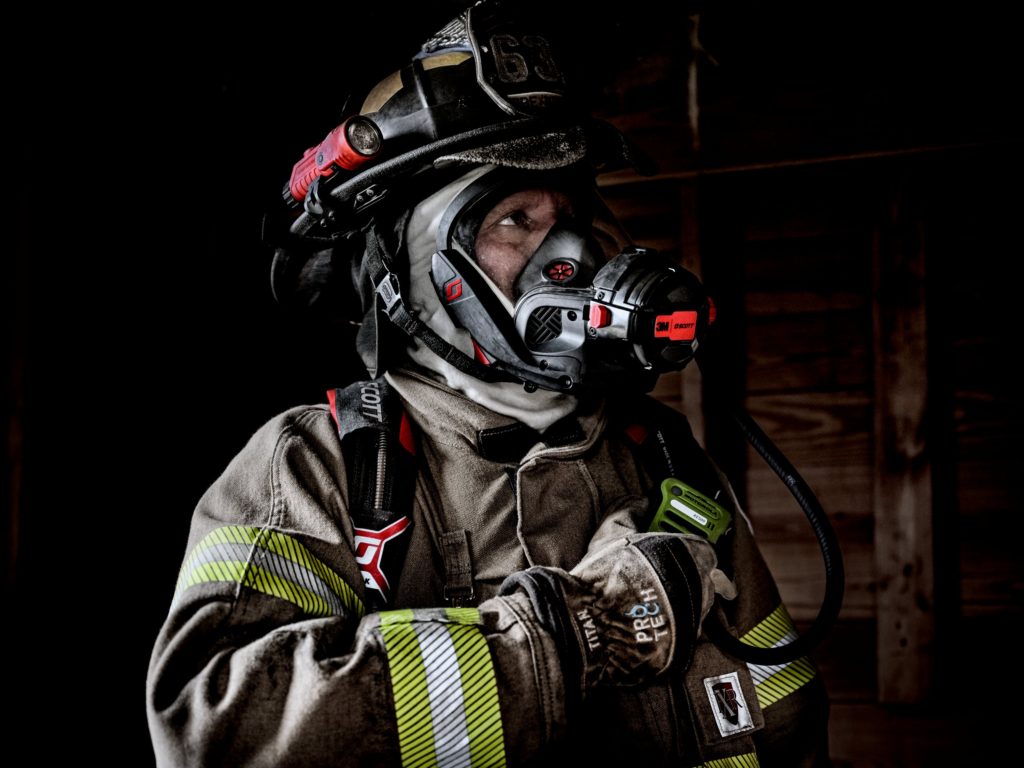 Overarching Features and Benefits:
See more.
Wider field of view helps to improve situational awareness.
Hear what matters.
Bone conduction headphone for clear incoming radio communications.
Breathe easier.
New regulator design provides improved breathing performance.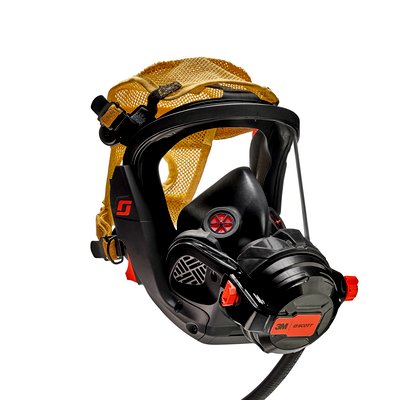 Cleanability
Removable head harness and sealed electronics enable ease of cleaning to assist with exposure reduction efforts.
Comfort
Single reflex face seal for improved comfort and easier donning plus new regulator design for enhanced breathability.
Connectivity
Bluetooth® connectivity for improved communications, firefighter safety and fireground accountability.
Communications
Cutting edge bone conduction vibration technology and noise-cancelling microphone enhance radio communications in most noise environments.
Configurability
Modular design offers a scalable solution to meet the needs of municipal and volunteer fire departments.
Vision C5 Facepiece with Radio Direct Interface - Features & Benefits
Radio Direct Interface
Wireless radio communications utilizing existing compatible radios.
In-Mask Communications
Enhanced voice intelligibility during two-way radio communications.
Single-Button Operation
Simple, intuitive operation for powering on/off electronics.
Bone Conduction Headphone
Enhance hearing and understanding of incoming radio communications.
Automated Voice Prompts
Provide verbal notification of changing system conditions.
Integrated Volume Switch
Adjust volume based on hearing acuity and environmental conditions.
Multipurpose Solution
Continuous operation when transitioning between tactical (on air) and
non-tactical (off air) operations.
Multi-Platform Solution
Approved with compatible 3M™ Scott™ Air-Pak™ SCBA and compatible two-way radios.
Software Configurable
Modify settings using iOS or Android™ compatible mobile applications.
Rechargeable Battery
Intrinsically safe lithium-ion battery.
Vision C5 Facepiece - Features & Benefits
Wider Field of View
Helps to improve situational awareness.
Single Reflex Face Seal
Designed for enhanced comfort and easier donning.
Removable 5-Point Head Harness
Helps provide secure fit while minimizing adjustment
during donning and easily removable for cleaning.
Modular Design
Enables future upgradeability, improves serviceability
and provides a platform for use across multiple
respiratory applications.
PPE Interface
Face seal provides wider landing area with ridges to
help improve interface with protective hood.
Dual Voicemitters
Enhanced voice transmissions—exceeds STI
requirements for NFPA 1981, Standard on Open-Circuit
Self-Contained Breathing Apparatus (SCBA) for
Emergency Services, 2018 Edition.